Dabico A-BRIDGE maintains a vast inventory of complete passenger boarding bridges, hard-to-find parts, and peripheral ground support equipment. As a result, Ameribridge has become the industry's "go-to" supplier where airlines and airports call us first to locate parts for both vintage and late-model passenger boarding bridges. Our inventory is ever-changing and too vast to list on our site. Please inquire about any parts requirements that you might have. Parts on all makes and models of PBB are OEM.
Our Wide range of Dabico A-BRIDGE products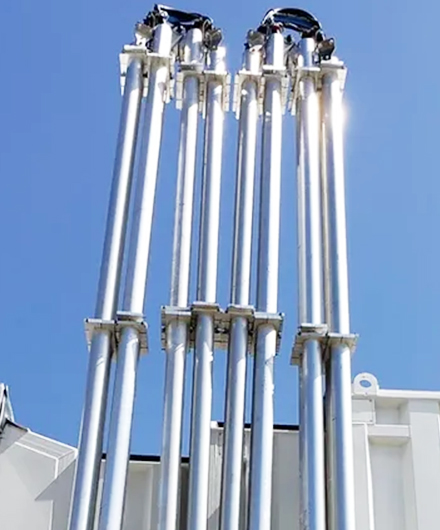 Pantographs
Passenger Boarding Bridges
Dabico A-BRIDGE Pantographs are a sure fit for your cable needs. Pantographs are used to carry electrical cables, hoses, and control cables for your boarding bridge's ancillary equipment. We offer single, double, triple, and quad-tube pantographs.
4" OD Aluminum Tube
Primed Mounting Brackets
U-Bolt Cable Mount
Hardware For Installation
Winglet – 4" OD aluminum w/full length aluminum bars for glycol lines
Ground Straps
Kellum Grips
Crush Clamps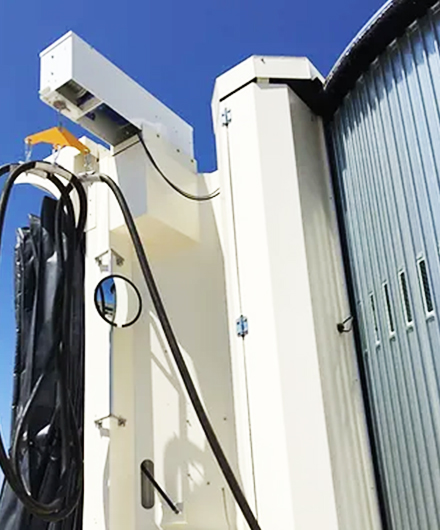 cable hoists
and 400hz accessories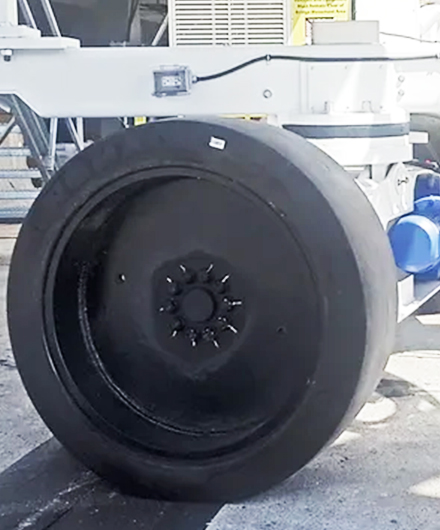 Tire replacement for all makes and models, including pneumatic to solid tire conversions and low-profile options.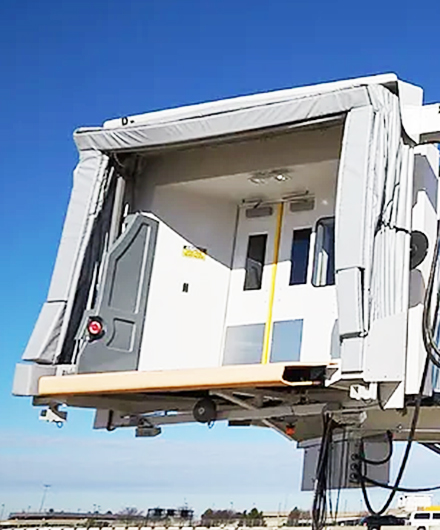 We can provide replacement canopies for all makes and models of PBB.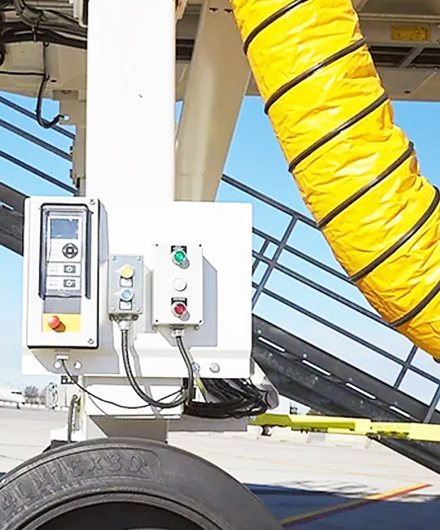 Retrofits
Programmable Logic Controller
Dabico A-BRIDGE provides a variety of Programmable Logic Controller (PLC) upgrades. Dabico A-BRIDGE provides the most user-friendly and low-maintenance conversion packages aimed at equipment upgrades, product/operational standardization, reducing downtime and maintenance impact, as well as inventory reduction.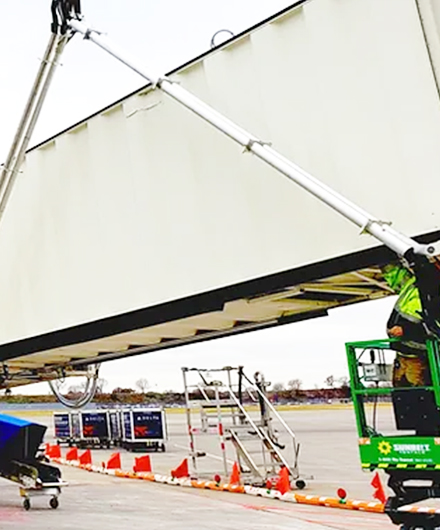 PC Air Hose
Brackets & Accessories
Our custom PCA carts are a perfect fit for your PCA needs. All PCA carts come in our standard safety yellow with 4" casters and hardware for installation.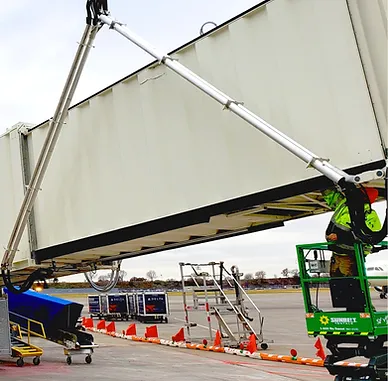 Dabico A-BRIDGE maintains an extensive spare parts inventory for all makes and models of Passenger Boarding Bridges. From accessories and add-ons, electrical components and motors, to hard to find items – please contact us today for any parts requirements and we'll be happy to help you restore your equipment back to peak operating condition.
Key Benefits that comes with DABICO Products
Our core focus on PBB specific solutions and accessories means we provide you with exactly the right component for your specific application requirements.
The capacity to support any make or model of PBB delivers a comprehensive range of parts and products to maintain or upgrade your complete PBB inventory.
Our experienced shop, field, and administrative personnel assure quality is delivered – whether from our in-house manufacturing or sourced from our established supplier network.
A mature supplier base of OEM spec. components coupled with our in-house manufacturing and finishing capabilities ensures that we deliver the most cost-effective products for our customers.
With our dedicated customer service staff and field personnel, you get the support you need, when you need it.
Let's discuss
a solution
for you